Water Meter Pits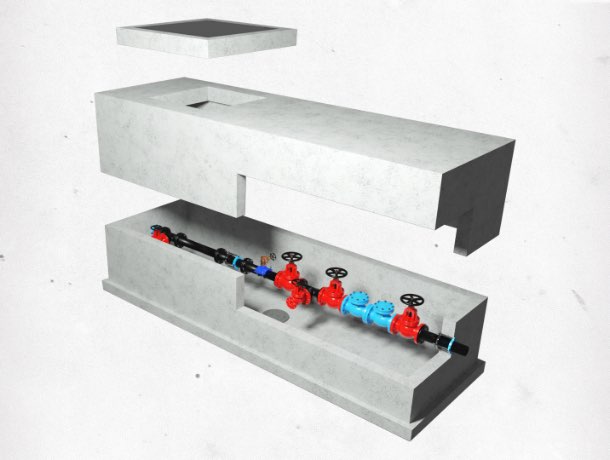 Monarch Products offers a wide variety of precast concrete water meter pits, working closely with all the major water authorities in the area including York Water, Lancaster Water, PA American Water, and SUEZ Water.
All water meter pits come completely piped inside with mechanical joint sleeves to tie onto the pipe in the field, aluminum doors for non-traffic rated areas, and any coatings required by the authority.
All meter pits are delivered with Monarch trucks and setting is included if site conditions and weight allow.
Our complete product catalogs and brochures are available upon request.  We also offer CAD drawings of our products.
Water Meter Pits Contact:
Jason Bordner
Water Meter Pit PDF Drawings